If you're currently a university student, or a recent graduate, it's likely that you're looking for a way to learn about professional working environments in the field that interests you, without necessarily having the responsibility of a full time job. These types of experiences are called internships or co-ops.
PRPDG Glossary:
Internship– Consists of working for a company (in your field of interest) during a specific term or period of time. It can be paid or unpaid, and they're usually part time while you finish your college degree.
Co-op– Co-ops are usually full time, in comparison to internships, which are generally part time and where students complete less hours. With co-ops, the student will usually take some time off from his or her studies in order to pay full attention to their work. This will all depend on the school/university and their rules.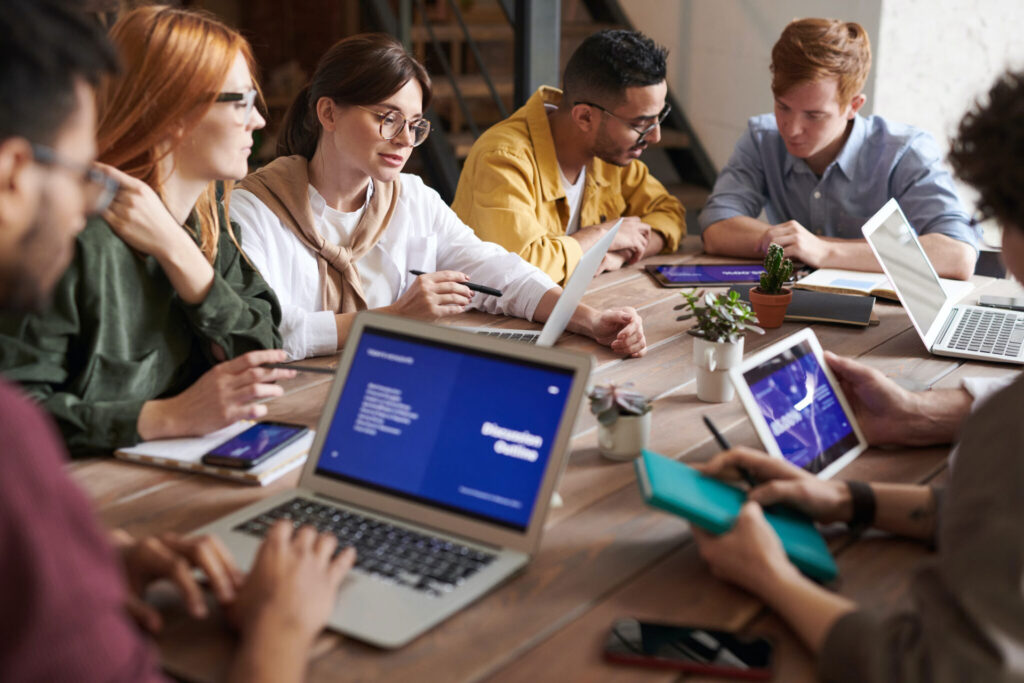 We'll be sharing 5 ways to take advantage of this opportunity, whether it be an internship or a co-op, so you can start shaping your professional career:
Know the benefits– Before you begin, it's important that you know what benefits will come as a result of the opportunity to which you've applied or are planning to. For example, you may get paid, or maybe they will help you develop a certain skillset that's pertinent to your field of interest. Even if it's simply another experience to add to your resume, internships always contribute in a positive way to your future career. If you know for a fact that at the end of the internship there will be an opportunity for you to stay, do the best job you can so your supervisors see that you deserve to stay.
Make connections– The best thing you can have in today's world is connections, because in many occasions, your success will mostly depend on them. Give yourself the chance to know your other colleagues and even your supervisors, and you'll see that you may have a lot in common with them. You never know when you'll meet each other again in the future, and possibly help each other out. Take advantage of networking opportunities whether it be in your workplace, or at team events and activities.
Identify what you like– During your experience, make sure to identify those tasks that you're enjoying and those that you're not. This way you can see what areas interest you more than others, and this will help you on your path to becoming the professional you want to be.
Set goals- We recommend that you establish what your objectives are or what you want to accomplish during your internship or co-op. For example, if you want to learn how a specific program works, or if you want to develop certain skills that are essential for your industry, take advantage of this opportunity to learn! No matter what your end goal is, this is an essential step to maintain your motivation during the program.
Keep a record– It's a good idea to keep a copy of the work you do for the company during your internship, whether it be blogs, presentations, designs, or projects, for example, because it can be used later on as a portfolio to show your skills to future employers. You can do this only if they allow you to or if the information is public. It's important to keep some type of evidence of your work because they may be requested by employers to evaluate future applications.
Recommendations:
Before you apply to any internship or co-op, research different job postings to evaluate which requirements are the most repeated. This way you'll be able to identify which skills or abilities are the most looked for in candidates in that specific job market. When you start your co-op or internship, you will have a better idea of which skills you want to develop, while also doing other tasks that you've been assigned.
Develop alongside your supervisor a short-term career plan. With this plan you can establish your objectives and the tasks you'll be doing in order to accomplish them. This way you can make sure that your day to day experience will have a specific purpose that will align with what you're looking for.
Ask for feedback from other colleagues or supervisors to see which of your abilities have been most beneficial to the team, and at the same time which areas you need to improve on. Professional growth will then come as a direct result.
Participate in company events because you will have exposure and be able to do networking. You'll also show an interest in the company that goes beyond doing a job and getting paid, and therefore they'll see that you appreciate company culture as well. We don't necessarily mean attending the big events, with something as simple as participating in an office raffle, birthday party, or team workshop, you will leave a good impression.
Take initiative and offer your help for other projects or tasks that were not assigned to you. If you see a colleague struggling while you have some free time on your hands, lend them a hand. They will be grateful for it and could also do the same thing for you in a future occasion. Don't be afraid to ask for inclusion in more projects or for more responsibilities that will contribute to your learning experience.