We recently talked about the future of the manufacturing industry in Puerto Rico, after White House representatives visited the island and were impressed with our variety in infrastructure, and our ability to manage many different types of manufacture. We saw that, as a result of this visit, there will be a high demand for specific positions, including some in the engineering sector. Therefore, we must now discuss what is the role of engineering in these manufacturing processes that will be taking place and increasing on the island very soon.
PRPDG Glossary:
Engineering– According to Merriam-Webster, it's" the application of science and mathematics by which the properties of matter and the sources of energy in nature are made useful to people".
In Puerto Rico, there are many universities and colleges with great engineering programs, like for example the University of Puerto Rico, Interamerican University, Polytechnic University, Ana G. Méndez, y Caribbean University, amongst others. After graduating, you should consider joining an association that could help you gain employment and networking opportunities. One example is the The Professional College of Engineers and Land Surveyors of Puerto Rico (CIAPR).
You're probably asking yourself: In which industries could I work as an engineer? The truth is, almost every industry needs an engineer's expertise. Here are just some of the industries that have a high demand for engineers:
Aerospace industry
Pharmaceutical industry
Medical device industry
Biotechnology industry
And others…
Some fields in the engineering industry are the following:
Chemical engineer
Industrial engineer
Manufacturing engineer
Mechanical engineer
Electrical engineer
Civil engineer
Computer engineer
Biomedical engineer
For this blog, we'll be focusing on the Pharmaceutical and Biomedical industries since, nowadays, these are some of the most essential because of the COVID-19 pandemic. This is because the manufacture of medicines and medical equipment is crucial if we want to have enough products to manage the crisis.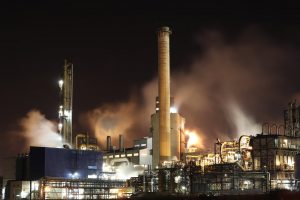 Some of the most common positions in these types of industries are:
Engineer
Specialist Manufacturing
Project Manager
Specialist QA
Specialist Quality Control
Specialist Quality Complaints
Process Development Scientist
Validation
*You can see the descriptions of these positions in our blog: What to expect from the manufacturing infustry on the island? And also on our GET HIRED section: https://prpdg.org/get-hired/
Recommendations:
Remember to send your resume to recruitment agencies like PRPDG so we can have you information in our database in order to contact you for future job opportunities in the engineering and manufacturing industries, as well as other related industries.
Consider joining an association, like the one we mentioned earlier (CIAPR) in order to begin establishing connections in the field, and so you can expand your knowledge in a different way other than the classroom.
Stay informed at all times, especially through social media, about opportunities that may arise in Puerto Rico. Make sure to be on top of things that are happening in your work environment, and ask other friends and colleagues if you have any questions surrounding new opportunities that they may have heard about.