Curiosity is a distinctive quality of human beings, which is why it is unnatural to limit ourselves and become specialists in only one subject. If you want to be a chef and a lawyer, you can. If you like art and science, you can do both. The only thing that is constant in this world is change, and what you like today you may not like tomorrow. Therefore, it is best to learn a little bit of everything, and if you feel that something new interests you, go for it!
PRPDG Glossary:
Self-education– It's everything that a person learns on their own, and it is an essential part in the development of a human being since it motivates us to investigate and venture into the unknown.
In this blog we will be sharing the best 5 ways for learning, so that you can study any subject that catches your attention: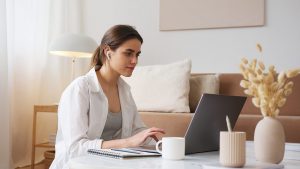 Recommendations:
• It is important that you keep educating yourself because this will give you a competitive advantage. If you are in a job interview, the recruiter will see that you have initiative and that you are aware of the changes going on in your field.
• Another advantage of self-education is that it can make a difference in the decision process if the recruiter is stuck between choosing you or another person. Maybe you don't necessarily have the experience that is needed, but if they see in your resume that you like to learn by yourself and that you possess knowledge in different areas, your chances of being chosen will increase.
• Our hard skills are those that can be measured and proven, while on the other hand, soft skills are harder to measure because they are somewhat intangible. Some examples of soft skills are leadership, customer service, verbal and written communication, and analytical/critical thinking. If you commit to educating yourself, you will be able to develop any type of ability, including soft skills. New trends in the recruitment sector indicate that companies are considering soft skills as a crucial element when choosing the ideal candidate, due to their importance in the workplace for establishing connections and relationships that lead to opportunities. One example of an organization dedicated to developing communication and leadership skills is Toastmaster's.