It's normal for someone to feel stuck while writing their resume, especially when it's time to create the work experience section. You may feel as if all your past experiences have nothing to do with the job you're applying to, or maybe you haven't had any experience at all. This usually happens to recent college graduates, but it may also be an issue for any person. We've all been there at some point during our lives, and because of this we'll be sharing how you can add different types of experience to your resume, whether they be professional or extracurricular.
PRPDG Glossary:
Professional experience– This includes, but is not limited to, internships, Co-ops, work as a freelancer, as a contractor, personal projects, partial, temporary, and full-time jobs.
Extracurricular experiences– This type of experience can be just as important as the professional and must be included. Some activities in this category would be volunteer experience, community service, clubs, and associations.
In this blog we'll be mentioning some of the professional and extracurricular experiences that you can add to your resume if they're relevant to the position you're applying to:
Clubs/associations (extracurricular)- It's possible that you've belonged to any type of club or association that allowed you to develop skills or abilities. This is why it's essential that you describe what you have learned by being a part of x organization, and if you held any title or position during your time there, since this could show leadership.
Self-owned businesses (professional)- Another experience you can add is if you've started your own business. A person can learn and develop many important skills through entrepreneurship, such as organization, time management, initiative, creativity, leadership, responsibility, and compromise. It's a valuable experience that will catch the eye of any recruiter, because they are aware of how much effort it takes to run a business.
Volunteer experience (extracurricular)- Volunteer work also has its advantages, because even though you don't get paid for your services, you'll have experience working in the field. By working as a volunteer at an event or for a company that interests you, you can enter their inner circle to learn more about what they do, opportunities that are available, and have the chance to do some networking. Something that could lead to you getting an internship or even a job if you do your research.
Shadowing (professional)- This is when a person, typically a student, spends time with a professional during working hours in order to learn and observe, while respecting confidentiality during the meetings and projects that they're allowed into. During a shadowing session, the person doesn't do any tasks, therefore, will not receive pay either. The student does not need to pay for this experience either. They can be weekly or monthly visits. If you participate in shadowing sessions, this may lead to other opportunities that are more permanent, such as an internship.
Community service (Extracurricular)- This is something that will allow recruiters to see more of your personal side. Having this type of experience shows your compromise with the community, to be able to help and give your support when it is not required of you. This shows initiative and compassion. You'll let any recruiter know that you're ready to go the extra mile.
Co-ops/Internships/Student practices (professional)- These types of experiences are usually meant for college students who want a taste of the professional world while attending classes. They're a great way to find out if you like something or not, because you learn while you work.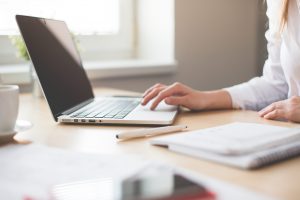 Recommendations:
Your experiences should be included in order of most recent to less recent and may also be organized according to relevance. Both professional and extracurricular experiences can be added in the work experience section of your resume.
When it comes to describing every experience you've had, you must include the name of the place where you worked, followed by place, dates, and job title. After this, you can describe the responsibilities you had, and what the company achieved thanks to you.
Make sure to read the job description thoroughly so that you can know which abilities you'll be highlighting from each experience. This way, you'll be able to prove that you have what they're looking for.
Look at what our experts in Human Resources have to say about this topic!