Manufacture has always been an essential industry for Puerto Rico's economy since the 40s when, at that time, it overpowered agriculture. Even though the manufacturing industry has faced many obstacles over the last decades, like for example Hurricane María, it's been able to maintain itself as one of Puerto Rico's principal economic activities.
PRPDG Glossary:
Manufacturing industry– According to Britannica: "Manufacturing is any industry that makes products from raw materials by the use of manual labour or machinery and that is usually carried out systematically with a division of labour". In the manufacturing industry, there are many sectors, including pharmaceutical and biomedical, who oversee the creation and development of medicines and medical equipment.
During recent visits from White House representatives to Puerto Rico, with the purpose of examining and evaluating pharmaceutical production, amongst other elements, President Trump's Manufacturing advisor, Peter Navarro, caught many people's attention by tweeting: "China FIRED, Puerto Rico HIRED". This is because the island was able to stand out in front of the federal administration in terms of process efficiency, human resources, and other aspects. There's no doubt that Puerto Rico represents a big opportunity for the United States to expand their pharmaceutical production in their own territory, and that's why we have to be vigilant.
A rise in local production, specifically in the Pharmaceutical Industry, is expected as part of the projections, thus creating thousands of job opportunities on the island. Therefore, we must pay close attention to job positions that will possibly be in high demand.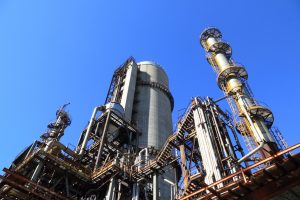 Here are just some of these job descriptions:
Project Manager– Supervises, manages, and coordinates all operational aspects of a department's projects, impacting multiple departments. Manages all aspects of a project: planning, implementation, monitoring, project completion, and follow-up.
Engineer- Provides characterization of process optimization strategies. Applies basic engineering principles to the design and implements system modifications, experiments, and/or capital projects. Organizes, analyzes, and presents result interpretation for engineering projects and operational problems.
Maintenance Technician- Performs intermediate maintenance activities. Operates de assigned equipment, according to established system guidelines for the operational procedures. Uses basic prediction technology to identify the cause and the actions to take in order to resolve equipment-related issues.
Quality Assurance Specialist– These professionals approve validation protocols for fabrication processes, they lead investigations, and support automatization activities. They revise and approve work orders, NC investigations and CAPA registrations, change controls, and deviations.
Quality Control Specialist– Quality control is the act of controlling the processes associated with the fabrication of a product, and evaluating the quality of said product in several steps, starting from the prime matter, up until the final sealed and packaged product that consumers buy. These professionals approve laboratory investigations, and guarantee laboratory compliance, which includes GMP and GLP processes.
Quality Complaints Specialist– Perform product complaint investigations, analyze data, and establish trends in complaint information to detect signals in a proactive manner; after this, they may take appropriate action in an opportune way.
Scientist- Designs, executes, and interprets experimental strategies, provides information for new processes to generate solid data, and makes sure that studies are made according to protocol and applicable regulations. Provides analysis and interpretation of the results and evaluates their impact in the project.
Validation Specialist– Provides technical support in engineering validation updates, replacements, and process/laboratory equipment modifications. He or she is capable of solving systematic validation problems, applying engineering principles to the design, and implementing important system or process modifications and capital projects.
If you have experience in any of the positions mentioned above, we want to get to know you… so send us your resume!
https://v2.forms.jobadder.com/f/9zD2lK5OXwB4OWg8NdLkQYj4a
Recommendations:
It is important that both parts, candidates and recruitment agencies, stay informed at all times about possible opportunities that might come soon. It's no easy task finding the right candidates for these positions, so we must act early on.
Now is the time for candidates that belong to these industries to start sending their resumes to different agencies. If you're a passive candidate (not actively looking for a job) you should still send your information to these agencies so that they can add you to their database. It's better to be prepared beforehand so when the time comes, you can possibly receive a great offer from someone.
Puerto Ricans in the diaspora, especially those professionals who left the island and want to come back, should also be aware of the news and keep an eye out for new opportunities, because these could apply to them as well. At the same time, professionals who may have planned to emigrate to the United States or elsewhere may want to reconsider their position and take into consideration these new possibilities in Puerto Rico.
If these positions sound like you, don't forget to send us your resume! We want to get to know you, so upload it here: https://v2.forms.jobadder.com/f/9zD2lK5OXwB4OWg8NdLkQYj4a
If you want to see all of our available positions, check out the Get Hired section of our website: https://clientapps.jobadder.com/72618/puerto-rico-professionals-development-group