The only thing that's constant in the world is change, and thanks to technology and other influencing factors, everything's changing at a rapid pace. Because of this, our experts in Human Resources will explain which upcoming trends can be expected in years to come, and how they'll affect candidates/employees and recruiters.
PRPDG Glossary:
Recruitment– It's the process by which an organization, company, or business searches for qualified candidates (with the necessary skills or knowledge) to accomplish whatever goals that company may have.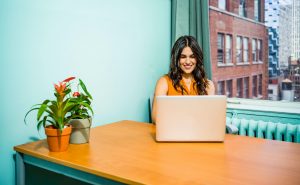 Here are some of the most important elements to consider when discussing the future of the recruiting industry:
Technology: Nowadays, technology is more advanced than ever before, and there are new ways to speed up the recruiting process. One trend that has been very popular in recent years is using video-conferencing platforms such as Zoom, Google Meets, Skype, and Microsoft Teams. LinkedIN has also become a key factor for recruiting, since it works as a type of virtual resume while also connecting you to other professionals in your community.
Candidate– New technology can be an advantage for candidates, since they can be interviewed from the comfort of their own home or wherever they prefer. On the other hand, it may be a disadvantage because if the person encounters technical difficulties such as signal ow wi-fi loss, background noise, bad lighting, etc. If we're talking about an on-boarding process, this is were it gets complicated, because the supervisor would be unavailable to better explain company processes or programs to the new employee. This can make them feel lost and nervous. Some new technologies, such as artificial intelligence and video interviews, have yet to be implemented in the recruiting processes in Puerto Rico. Nonetheless, we can see them being used in some companies all over the world. Because of this, we must stay alert and conscious, since the evolution process can be quicker than expected due to COVID-19. If you still don't have your professional experience virtually accessible, you're definitely missing out on job opportunities because recruiters can't contact you. Now more than ever, each candidate must elaborate on their technological abilities on their resume and LinkedIN profile, because in today's world, these are the most relevant skills.
Recruiter– Applying to a job by handing out your resume, waiting to be evaluated, and going through a pre-screening process with a recruiter through phone will soon become a thing of the past. Even though some of them have not been implemented in Puerto Rico, we have to be vigilant of these recent innovations that have been created in different parts of the world. These innovations can include: creating a video-resume, having total dependency on a virtual resume through platforms such as LinkedIN, using artificial intelligence to answer questions, or even evaluating candidates through video games to have a better understanding of their thought process. Chat-bots have been used as well to interact with a candidate during different parts of the recruitment process. These improvements in technology are transforming the process, in order to make it a more efficient and effective one. We must take advantage of the moment to start educating ourselves on the necessary abilities to manage these types of equipment, and we must create a development plan, while being guided by the market itself. This way, when they're implemented, your skills will be aligned and not obsolete.
Physical interaction: At the end of the day, even though technology allows us to innovate and evolve in many work-related matters, nothing will ever substitute physical interaction completely. This is a key factor when perceiving how a person is, and while getting to know the candidate, but we must learn to adapt in case of situations much like the one we're living right now (COVID-19).
Candidate- Many times, thanks to physical interaction, candidates are able to show off their personality a bit more, as well as their way of expressing themselves. This is a great benefit if their resume isn't the most complete, or doesn't have the necessary experience. A good interview can take you a long way, but if it's virtual, there will be an inevitable barrier that will affect communication. Without a doubt, we face a great challenge. In this case, there will be a greater weight put upon your resume and LinkedIN profile. Both were already important, but nowadays, almost every candidate must have them updated. If not, they risk losing opportunities because recruiters can't find them on the internet. Being absent from these platforms is the equivalent of not existing at all, at least in the business world.
Recruiter- Like we mentioned before, it's not the same to communicate through a screen than to meet someone in person, with body language and face expressions included. This is an essential element that helps recruiters do their job adequately, and something that is limited when it becomes a virtual session. Either way, it's important to adapt ourselves to these changes. During situations such as with COVID-19 where it's simply out of the question to hand someone a resume or attend a physical interview, we are left with no choice but to embrace technology. Recruiters are responsible for finding a way to get to know their candidates as well as possible during these circumstances. This can be achieved through asking the right questions during an interview.
New positions: With technology's arrival, some positions will surely be eliminated, while some new ones are created. We don't want our abilities and knowledge to become obsolete, and that is why we must be aware of what's new on the market, and what abilities are most sought after by recruiters in order to adapt.
Candidate- If you don't evolve, you're left behind. It's the law of life that applies to a business career as well. You must find a way to transform your skill set, but how can you do it? Simple, you must look at the requirements and qualifications in job descriptions for the industry you're in. If you notice they are asking for abilities you don't have, learn about them and take a course or two. Look for the tools and learn the skills needed by the market.
Recruiter- On the other hand, recruiters must also rethink their strategy to take into consideration the large gap of abilities we're seeing. It is expected that in the next 10 years, the gap will be so big, that they'll be millions of unfilled positions. Those hiring for a company in a field of high demand are already realizing that it's getting more and more difficult to find the right candidate. This is because there's more competition when it comes to attracting and retaining a candidate, since not many of them posses the necessary skills or the skills that are highly requested. Because of this, recruiters must not only prepare themselves and anticipate the company's needs for the next year, but consider future trends that the organization might eventually face. Their strategy has to take the present into consideration, but be flexible enough for tomorrow's needs.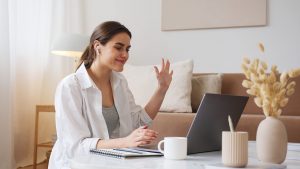 Recommendations:
It's important for both recruiters and candidates to learn about different subjects and expand their knowledge, so that they can share what they learned with the rest of the team. This should include training and workshops in technology and new programs.
In addition, it's important to take care of mental and physical health on both parts. It's the supervisor's responsibility to make sure their employees feel safe and comfortable in the work environment, whether it be physical or remote. When the job is done virtually, it's a good idea to maintain some type of additional interaction, unrelated to work, so that the team can socially interact. These activities add value to a team, and can't be lost just because we're not in an office. Adjustments need to be made in business plans so no one is affected by a change in work locations (remote). This means taking into consideration the goals that need to be achieved, as well as flexibility.
You shouldn't "wait until the pandemic is over" to look for a job, because the mentality that things will go back to normal is the farthest from the truth. The market is experiencing an inevitable transformation, therefore, nothing will be the same again, or at least what we considered to be "normal". This is reality, and it's your time to seize the moment and learn what the market needs.