If there's one thing everyone knows to be true, it's that the search for your dream job is anything but easy. Finding the right one will depend on your level of motivation, and on the plan you develop to reach your goal. The following tips will help you move in the right direction:
PRPDG Glossary
Self-motivated: Self-motivation consists in finding the courage and drive to reach your goals.
Use the following situations to identify whether you're implementing the idea of self-motivation correctly to your daily life or not:
You want to look for another job because you are unhappy at your current one, but your friend tells you that it's not a good idea because you already have a steady income. You do what he/she says without really analyzing the situation because you simply trust their opinion.

Unmotivated- You may carefully listen to your family and friends' opinions and take them into consideration, but you can't act on it without doing some research of your own. Some of the people around you may make valid points, and in this case, you can use their feedback to refine your process. If your salary is one of the main worries, you can prepare a savings plan for a certain amount of time. This way you'll have an income in case you want to experiment, and you will be able to compensate your new career move.

During the current COVID-19 pandemic you are unemployed, but you decide to not let this get you down. You search and apply for jobs on sites like LinkedIN, Indeed, and on social media as well, while also learning new skills through online courses to add value to your resume.

Motivated– A great way to stay on top of things is taking advantage of the current situation, however negative it may be, because there are many free courses and certifications online that you can use to make yourself more valuable to potential employers. You can learn something new every day!

You like your current job, but you're considering a change in career paths to follow another passion of yours. You decide to stay at the job you have, while simultaneously using your spare time to educate yourself on this newly found passion.

Motivated- This is an excellent way to both stay at the job you like and have an income, while also preparing yourself to pursue your other passion in the future. You can dedicate some of your free time to other passions and/or hobbies that can potentially become full time jobs later on.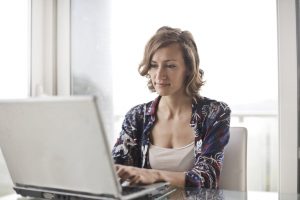 Recommendations:
1. Make a plan and take action
Your motives need to be clear before you start your job search, because this way you'll know what to look for. Ask yourself the following question: Why am I doing this? That very same purpose you identify will be the drive you need to focus on finding the right job. Preparing an action plan is an essential step that can help you envision your goals and organize your strategy, and the best thing you can do to set your plan in motion is simply to act. Stop complaining about why you can't get things done or about how hard they are, and instead concentrate on actually trying to solve the problems you're facing. You'll be halfway there in no time!
2. Avoid negative thoughts and negative people
It's common for people to have insecurities and be afraid of the future, especially if a person is beginning a new adventure, but don't allow yourself to fall in a pit of despair and self-pity because you have not yet seen results. Instead, focus on being the best version of yourself and fill your mind with positive thoughts. You will be amazed at what you can accomplish with a positive attitude, since this reflects on the outside as well, and potential employers can perceive it. You should also be careful with whom you surround yourself with, because negative people can affect our mindset.
3. When in doubt, ask
It is impossible to have all the answers during the search for employment, and you are not expected to know everything. In this case, what you don't know, ask. You can contact professionals in different areas of expertise to advise and guide you during the process. You can also use the internet to your favor and look for any type of information you may need, as it is an accessible tool that that makes investigating, planning, and learning much easier.